COURSE CATALOGUE
Below you can find all courses which are offered either in foreign languages or in Slovak language for the academic year 2021/2022.
Contact person who will help you select courses to study during the period of study at College of International Business ISM Slovakia in Prešov.
Please contact the institutional coordinator
PhDr. Mgr. Viera Mokrišová, PhD., MBA : mokrisova@ismpo.sk who will give you detailed information about the course catalogue which is currently being approved.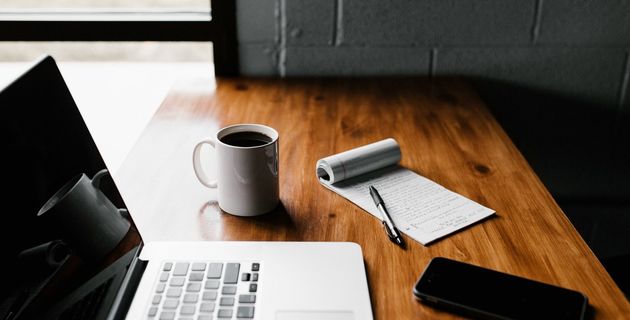 Economics and management in the trading business – (Single degree study, engineer II. deg., full time form)
| Course | Credits | Year of study | Semester |
| --- | --- | --- | --- |
| Controlling | 6 | 1 | W |
| Project management | 5 | 1 | W |
| Financial management | 5 | 1 | W |
| Commercial marketing | 5 | 1 | W |
| Team project | 3 | 1 | W |
| Managerial communication in a foreign language I. | | | |
| Managerial communication in English language I. | 2 | 1 | W |
| Managerial communication in German language I. | 2 | 1 | W |
| Managerial communication in Russian language I. | 2 | 1 | W |
| Communication techniques in management | 4 | 1 | W |
| Strategic management | 6 | 1 | S |
| International management and enterprising | 5 | 1 | S |
| Creative economy and enterprising | 5 | 1 | S |
| Sales strategies | 4 | 1 | S |
| Diploma project I. | 4 | 1 | S |
| Managerial communication in a foreign language II. | | | |
| Managerial communication in English language II. | 2 | 1 | S |
| Managerial communication in German language II. | 2 | 1 | S |
| Managerial communication in Russian language II. | 2 | 1 | S |
| Economics and entrepreneurship in tourism services | 4 | 1 | S |
| Quality management | 6 | 2 | W |
| Organization of managerial work | 4 | 2 | W |
| Financial analysis and financial planning | 4 | 2 | W |
| Business risk | 4 | 2 | W |
| Diploma project II. | 4 | 2 | W |
| Process management | 2 | 2 | W |
| Seminar on the final thesis | 2 | 2 | W |
| Managerial communication in a foreign language III. | | | |
| Managerial communication in English language III. | 4 | 2 | W |
| Managerial communication in German language III. | 4 | 2 | W |
| Managerial communication in Russian language III. | 4 | 2 | W |
| Business practice | 2 | 2 | S |
Ethics in Public Relations and Business Protocol – (Single degree study, master II. deg., full time form)
| Course | Credits | Year of study | Semester |
| --- | --- | --- | --- |
| Postmodern culture and globalization | 6 | 1 | W |
| Contemporary philosophical-ethical streams and theories | 6 | 1 | W |
| Ethics of public relations | 6 | 1 | W |
| Contradictive ethical trends | 4 | 1 | W |
| Social and Personal Education | 4 | 1 | W |
| Social etiquette | 6 | 1 | S |
| Essentials of diplomacy | 6 | 1 | S |
| Sectors of Law of the Slovac Republic | 6 | 1 | S |
| Axiology | 4 | 1 | S |
| Ethics and etiquette in business protocol | 4 | 1 | S |
| Social philosophy | 6 | 2 | W |
| Ethical casuistry and consultancy | 5 | 2 | W |
| Applied sociology | 5 | 2 | W |
| Theory of communication | 5 | 2 | W |
| Applied psychology | 3 | 2 | W |
| Diploma Seminar | 2 | 2 | W |
| Specialized internship | 6 | 2 | S |
Business Ethics – (Single degree study, bachelor I. deg., full time form)
| Course | Credits | Year of study | Semester |
| --- | --- | --- | --- |
| Essentials of Ethics | 6 | 1 | W |
| Dejiny filozofie | 6 | 1 | W |
| Essentials of Law | 6 | 1 | W |
| Methodology of Practical Sciences | 6 | 1 | W |
| Overview of Ethical Concepts | 6 | 1 | S |
| History of Ethics I. | 6 | 1 | S |
| Essentials of Sociology | 6 | 1 | S |
| Economic Ethics | 6 | 1 | S |
| Traditional and Contemporary Ethics | 6 | 2 | W |
| Business Ethics | 6 | 2 | W |
| Social Communication | 6 | 2 | W |
| Philosophy of Education | 6 | 2 | W |
| Systematic Philosophy and Ethics | 6 | 2 | S |
| Aesthetics and Etiquette | 6 | 2 | S |
| History of Ethics II. | 6 | 2 | S |
| Seminar on economic and entrepreneurial ethics | 6 | 2 | S |
| Philosophical Anthropology | 6 | 3 | W |
| Social Ethics | 6 | 3 | W |
| Culturology and Multicultural Education | 6 | 3 | W |
| Seminar to the Final Thesis | 5 | 3 | W |
| Social and Ethical Aspects of Business | 3 | 3 | S |
| Training to Assertiveness and Empathy | 4 | 3 | S |
| Philosophy of Culture | 3 | 3 | S |
| Specialized internship | 13 | 3 | S |
| Final Thesis | 10 | 3 | S |
International Business in Trade and Services – (Single degree study, bachelor I. deg., full time form)
| Course | Credits | Year of study | Semester |
| --- | --- | --- | --- |
| VET – Micro-economics | 5 | 1 | W |
| Corporate economy | 5 | 1 | W |
| Mathematics | 5 | 1 | W |
| Essentials of Law | 4 | 1 | W |
| Finance and currency | 3 | 1 | W |
| Business English I. | 2 | 1 | W |
| VET – Macro-economics | 4 | 1 | S |
| Marketing | 5 | 1 | S |
| Business services | 4 | 1 | S |
| Statistics | 4 | 1 | S |
| Legal forms of business relations | 3 | 1 | S |
| Information technologies | 2 | 1 | S |
| Business English II. | 2 | 1 | S |
| Management | 5 | 2 | W |
| Trade enterprising and management in trade | 5 | 2 | W |
| Strategic marketing | 5 | 2 | W |
| Accounting I. | 4 | 2 | W |
| National-economic policy | 3 | 2 | W |
| Business English III. | 2 | 2 | W |
| International trade | 6 | 2 | S |
| Corporate finance | 5 | 2 | S |
| Distributive system and logistics | 4 | 2 | S |
| Accounting II. | 4 | 2 | S |
| Taxes | 3 | 2 | S |
| Business English IV. | 2 | 2 | S |
| International marketing | 5 | 3 | W |
| Tourism | 3 | 3 | W |
| Commodity Science | 3 | 3 | W |
| Product and quality | 3 | 3 | W |
| Market research | 2 | 3 | W |
| Business English V. | 5 | 3 | W |
| Seminar on the final thesis | 4 | 3 | W |
| Business practice | 2 | 3 | S |
Social Services and Counselling – (Single degree study, bachelor I. deg., full time form)
| Course | Credits | Year of study | Semester |
| --- | --- | --- | --- |
| Essentials of Law | 6 | 1 | W |
| Social Communication | 6 | 1 | W |
| Philosophy of Education | 6 | 1 | W |
| Essentials of the Psychology and Pedagogy | 6 | 1 | W |
| Essentials of Sociology | 6 | 1 | S |
| Theory of Education | 6 | 1 | S |
| Theory and Ethodology of Social Work | 6 | 1 | S |
| Crisis Intervention | 6 | 1 | S |
| Essentials of Ethics | 6 | 2 | W |
| Philosophical Anthropology | 6 | 2 | W |
| Social Psychology | 6 | 2 | W |
| Sociology of Education | 6 | 2 | W |
| Sectors of Law of the Slovac Republic | 6 | 2 | S |
| Social Pedagogy | 6 | 2 | S |
| Low of Social Welfare | 6 | 2 | S |
| Social Consultancy and Supervision | 6 | 2 | S |
| Culturology and Multicultural Education | 6 | 3 | W |
| Family Education | 5 | 3 | W |
| Media Education | 5 | 3 | W |
| Special Pedagogy | 5 | 3 | W |
| Seminar to the Final Thesis | 5 | 3 | W |
| Philosophy of Culture | 3 | 3 | S |
| Social and Ethical aspects of Bussines | 3 | 3 | S |
| Free Time Education | 2 | 3 | S |
| Specialized internship | 13 | 3 | S |
| Final Thesis | 10 | 3 | S |
| Commodity Science | 3 | 3 | W |
| Product and quality | 3 | 3 | W |
| Market research | 2 | 3 | W |
| Business English V. | 5 | 3 | W |
| Seminar on the final thesis | 4 | 3 | W |
| Business practice | 2 | 3 | S |
SSaPm – Social Services and Counselling – (Single degree study, master II. deg., full time form)
| Course | Credits | Year of study | Semester |
| --- | --- | --- | --- |
| Politological Basics of Social Issues | 6 | 1 | W |
| Social philosophy | 6 | 1 | W |
| Ekonomické poradenstvo v sociálnej oblasti | 6 | 1 | W |
| Social and Personal Education | 4 | 1 | W |
| Prevention of Socio-pathological Phenomena | 4 | 1 | W |
| Methods and Techniques of Social Conseling | 6 | 1 | S |
| Supervision in Social Services and Counselling | 6 | 1 | S |
| Legal Counselling in Social Sphere | 6 | 1 | S |
| Sociology of the Religions | 4 | 1 | S |
| Community Planing in the Social Sphere | 4 | 1 | S |
| Social Ethics | 6 | 2 | W |
| Socio-psychological Training | 5 | 2 | W |
| Marriage and Family Couselling | 5 | 2 | W |
| Probation and Mediation | 5 | 2 | W |
| Theory of Organizing and Management | 3 | 2 | W |
| Diploma Seminar | 2 | 2 | W |
| Specialized internship | 6 | 2 | S |
| Culturology and Multicultural Education | 6 | 3 | W |
| Family Education | 5 | 3 | W |
| Special Pedagogy | 5 | 3 | W |
| Seminar to the Final Thesis | 5 | 3 | W |
| Philosophy of Culture | 3 | 3 | S |
| Social and Ethical aspects of Bussines | 3 | 3 | S |
| Free Time Education | 2 | 3 | S |
| Specialized internship | 13 | 3 | S |
| Final Thesis | 10 | 3 | S |
| Commodity Science | 3 | 3 | W |
| Product and quality | 3 | 3 | W |
| Market research | 2 | 3 | W |
| Business English V. | 5 | 3 | W |
| Seminar on the final thesis | 4 | 3 | W |
| Business practice | 2 | 3 | S |